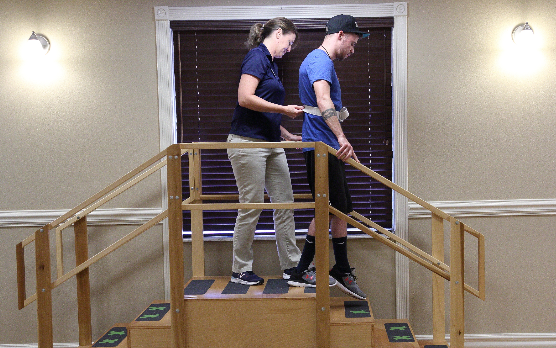 Why You Should Choose NeuLife Residential Rehab Florida
At NeuLife, we understand the importance of a complex, holistic approach to treatment. Besides physical rehabilitation, our programs include psychological and social therapy sessions. Our professional staff includes physicians, physical therapists, psychologists, occupational therapists, dietitians, case managers, and several other specialists, all of whom share our philosophy of caring.
We help patients rebuild their sense of belonging to a community and strengthen their self-esteem following a traumatic experience. At NeuLife residential rehab, we are proud of creating a home-like atmosphere by offering our patients opportunities to:
Meet with family and friends in cozy, dedicated rooms
Spend time outdoors socializing or enjoying walks in the garden
Use the gaming area with foosball and a pool table
Have visits from their pets
Participate in equine therapy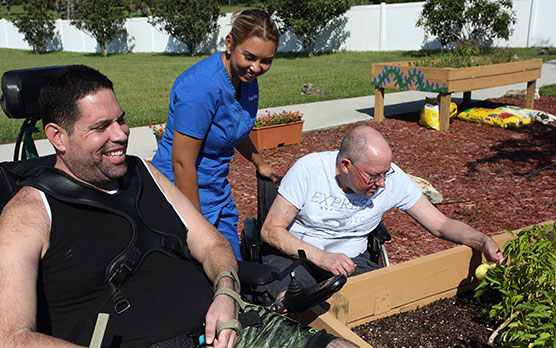 About our Residential Rehab Facility
Because residential rehab means that patients are living on site, our residential rehab facility is equipped with all the necessary facilities to ensure a fast, effective, and comfortable recovery. In terms of rehabilitation, our well-trained and qualified staff provide a high level of rehabilitative care, assisted by the excellent on site equipment. In terms of comfort, our in-patient rehab facility provides a large variety of amenities, as listed above.
Note: Our brain injury facility is not to be confused with a drug addiction center. We specialize in providing post acute rehab for the range of conditions and injuries outlined below.
What residential rehab programs does NeuLife offer?
NeuLife offers the following residential rehab programs:
Programs for Patients & Families
Workers' Compensation Programs