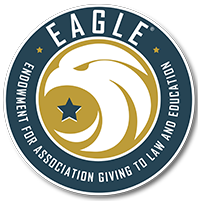 At NeuLife, we understand the financial burdens that patients and families face. Our dedication to patient care is unwavering. We believe financial restraints should not prevent a patient from receiving the care they need and deserve. You are not facing this alone – our team has experienced virtually every financial situation imaginable and will serve as a valuable resource to help you navigate the process.
We are contracted with many major national and regional insurance carriers and networks. We work regularly with commercial health and workers' compensation. We also will work with out-of-network health plans and Medicaid with a single case agreement. We offer private pay rates, as well as funding through https://mlendfinance.com/.
We Are Business Friends of EAGLE
EAGLE businesses' financial contributions support the Florida Justice Association's continuing legislative, political and educational efforts to preserve consumers' rights and Florida's civil justice system. EAGLE businesses set the standard for consumer support, leading the way to corporate reform and greater corporate accountability. EAGLE business leaders understand that profits are protected only when products are safe and protecting Florida consumers is good business.