We live in a world where accidents are inevitable. Some smaller accidents happen every day - a paper cut, walking into a cabinet, dropping something, and their consequences are very petite. However, some people experience severe accidents in their lives that can flip their everyday upside down and cause tremendous health issues. For instance, vehicle accidents and sports injuries can lead to acute injuries, injuries that occur suddenly as a result of intense trauma, impact or torsion. A band aid for these kinds of injuries is not enough. People affected by those must be immediately transported to an acute care facility, where their condition will be managed to a point where it is relatively stable.
What happens next? This is where our fantastic post acute rehab programs come in! Our rehab center is perfectly designed to help people recover from an acute injury. Now, let us explain to you in more detail what it is that our amazing multi-speciality staff do.
What is post acute rehabilitation?
Acute injuries are those that are caused suddenly as a result of an intense trauma, impact, or torsion. The most common causes of acute injuries are sports and motor vehicle accidents. Acute injuries range all the way from broken bones and sprains, to brain injuries, spine injuries, strokes and neurological disorders.
Therefore, post acute rehab refers to the medical treatment program aimed at returning acute injury patients back to, or as close to as possible, to their pre-injury state. The term "post acute" implies that the patient was discharged from an acute care hospital, or facility. This is the situation more than 10 million Americans find themselves in each year.
The services offered by our post acute rehab program are customised to the needs of the individual patients as each injury and each patient differ. Some patients whom enter our rehabilitation center receive acute care as they come here instead of a hospital.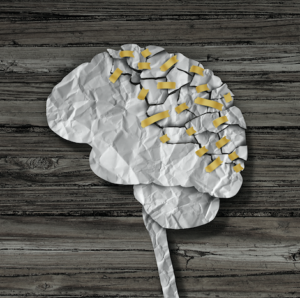 What services do we offer?
Our NeuLife Rehabilitation clinic specializes in post acute rehabilitation programs for catastrophic injuries, which means we do not often deal solely with common everyday acute injuries like sprains, or muscle tears. Our residential facility is perfect for patients dealing with severe neurological trauma. We offer our services in two types of programs - your doctor will decide which program you belong to depending on your circumstances:
Programs for Patients & Families
Workers' Compensation Programs
NeuLife Rehabilitation is one of the LARGEST residential post-acute rehabilitation facilities in the Southeast with specialized rehabilitation programs for a wide range of catastrophic injuries. We are accredited by the Commission on Accreditation of Rehabilitation Facilities (CARF) in Brain Injury Specialty Programs and Residential Rehabilitation. Our skilled clinical experts work with each patient individually to create a customized rehabilitation program best suited to the patient's needs. Everyday we work with the goal of providing our patients with the highest quality of care. We believe that healing, wellness and personal fulfillment are best accomplished in a positive and uplifting therapeutic environment where staff encourage, assist, and support all of their patients. And that is what we do!
To learn more about our facility, our staff and our work contact us, or schedule a tour! You can call us at 800-626-3876, or send us an email on info@neuliferehab.com. Find us at: 2725 Robie Avenue, Mount Dora, Florida 32757.
The material contained on this site is for informational purposes only and DOES NOT CONSTITUTE THE PROVIDING OF MEDICAL ADVICE, and is not intended to be a substitute for independent professional medical judgment, advice, diagnosis, or treatment.  Always seek the advice of your physician or other qualified healthcare provider with any questions or concerns you may have regarding your health.