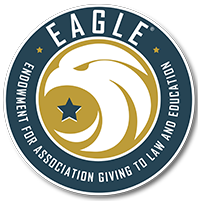 Our residential rehab pricing is competitive and flexible, and we accept personal injury patients based on their ability to actively participate in therapy - not their ability to pay. Pricing will vary by patient based on the level of care and services needed.
While we work closely with private, commercial, governmental, workers' compensation, and other payors, we also work closely with patients and families to find the most cost-effective solutions for care. Our staff is committed to providing patients and their families with assistance and information on catastrophic rehabilitation funding sources.
At NeuLife, we understand the financial burdens that patients and families face. Our dedication to patient care is unwavering. We believe financial restraints should not prevent a patient from receiving the care they need and deserve. You are not facing this alone – our team has experienced virtually every financial situation imaginable and will serve as a valuable resource to help you navigate the process.
Our pricing is all-inclusive and includes:
Medical Services
Physical Medicine & Rehabilitation Medical Management
Psychiatry
Neuropsychology
Clinical Evaluations
Therapies
Therapeutic Groups & Activities
Counseling
Community Reintegration
Wellness, Exercise & Health
Vocational & Volunteer Services
Equipment
Supplies
and Much More!
Our team has extensive experience working closely with a wide array of payors, such as commercial insurance plans, government health care programs, workers' compensation programs, and private payors to provide cost-effective solutions for care. We have the knowledge to help you navigate the financial aspects of your care.
In addition to traditional funding options, NeuLife offers a deferred payment option as an alternative catastrophic rehabilitation funding arrangement for catastrophically injured individuals involved in personal injury lawsuits who could not otherwise afford post-acute catastrophic rehabilitation. NeuLife works in collaboration with plaintiff attorneys and others to provide timely and adequate post-acute rehabilitative treatment to the patient that is financially feasible. For more information on this alternative funding arrangement for individuals involved in personal injury lawsuits, please call 800-626-3876.
We Are Business Friends of EAGLE
EAGLE businesses' financial contributions support the Florida Justice Association's continuing legislative, political and educational efforts to preserve consumers' rights and Florida's civil justice system. EAGLE businesses set the standard for consumer support, leading the way to corporate reform and greater corporate accountability. EAGLE business leaders understand that profits are protected only when products are safe and protecting Florida consumers is good business.